Superior Torque & OHL Gearbox
Superior Torque & OHL Gearbox
July 17, 2023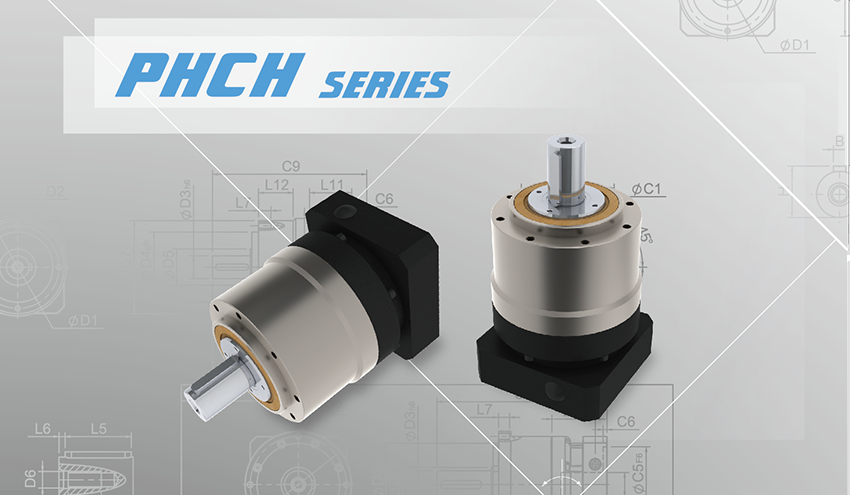 The PHCH planetary gearbox series is a high-performance servo motor gearhead that is designed for demanding applications. Reinforced torque capacity and output shaft loading capability making it a reliable option for high radial load requirements such as packaging machinery, conveyor belts and radar equipment.
Features
Inclined roller bearings deliver radial load capacity from 2080N up to 11380N
4 frame sizes available, 70, 90, 115, 155 mm
High output torque with wide range of ratios from 3 to 100
IP65 enclosure and synthetic lubricant, maintenance-free operation
Customized motor adapter
Specs
Frame size (mm): 70, 90, 115, 155
Ratio: 3-100:1
Nominal input speed (rpm): 3000-4000
Max. input speed (rpm): 5000-8000
Backlash (arcmin): 3-8 single stage, 5-10 two stages
Max. radial load (N): 2080-11380
Service life (hrs): 30000 (15000 continuous operation)
Noise level (dBA/1m): 58-65
Enclosure: IP65
Lubricant: service life synthetic lubricant
►►Check and download
PHCH specification
.
►►
Contact SESAME
for more informaton.