Large Machine Center Super Rigidity Gearboxes
Large Machine Center Super Rigidity Gearboxes
October 06, 2021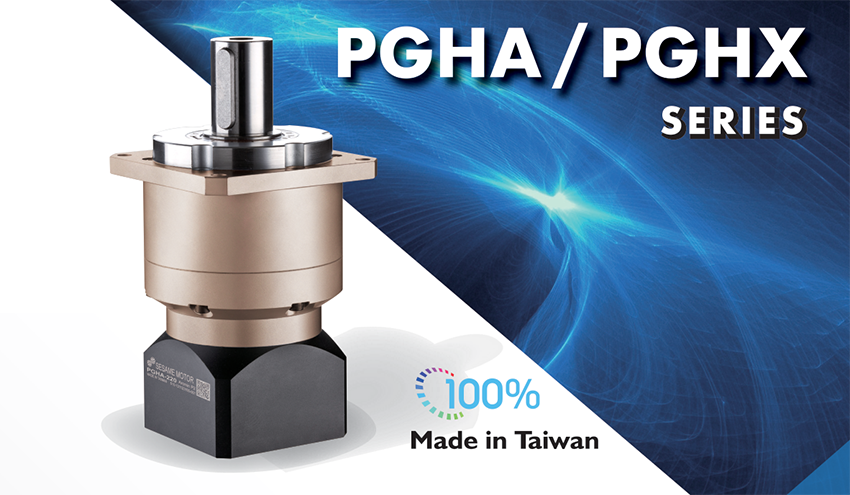 Planetary gearbox models can be separated with the size of 115 mm (approximately 3 kW or less). Less than 115 mm is small and medium in size. The application mainly focuses on the area of ​​automation, with precise positioning being the main purpose and then focusing on low backlash and low noise. Larger (over 5 kW) than frame size 142 mm is used more in the field of machine tools.
When using medium-sized or larger planetary gearboxes, the requirement for rigidity will also be higher. The reason is that the a gearbox with insufficient rigidity will be twisted under high torque, a spring-like damping effect is generated in the power transmission chain, causing the driven parts (such as turret or column) to swing back and forth for long time. In addition, this can cause potential problems such as delay in processing time or inaccuracy and even collision. However, due to the relatively low use of medium-sized and large planetary gearboxes, and also the long lead time, high costs and short inventory turnover, such products are less developed and introduced into the machine tool industry.
Sesame Motor has a professional R&D team, and the manufacturing department is ready to solve tricky problems that no makers want to be in touch with in this industry. Therefore, most of the collaboration between Sesame Motor and its customers begins with research and development well before procurement. In a conversation with a customer, we accepted the challenge that the customer originally pointed out to be unsolvable, later developed a super stiff and strong planetary gearbox with high precision and rigidity at the same time and completed the proof design in a very short time. The product has been accepted by the customer and mass-produced and shipped continuously.
The high rigidity model is mainly used for extremely large double column machine center or horizontal machine tools. Under the condition of high torque and emergency stop, the planetary gearboxes will not be distorted or shaken. The turret can be edited instantly without waiting. The rugged design like a military product is not only able to withstand the challenges of a variety of harsh, high and low temperature environments, but also retains the original low backlash, low noise and other properties of the servo planetary gearbox. As the most professional gearbox manufacturer in Taiwan, Sesame Motor enables users to meet rigidity and precision requirements at the same time, eliminating dilemmas.
Specification
Frame Size (mm): 220/240
Nominal Output Torque (Nm): 1200-4100
Backlash (arcmin): 1-3
Torsional Rigidity (Nm/arcmin): 350-650
Max. Radial Load (N): 33000-46500
Contact
your Sesame Motor representative now for detailed technical requirements.