What does IP65 mean in specification table?
What does IP65 mean in specification table?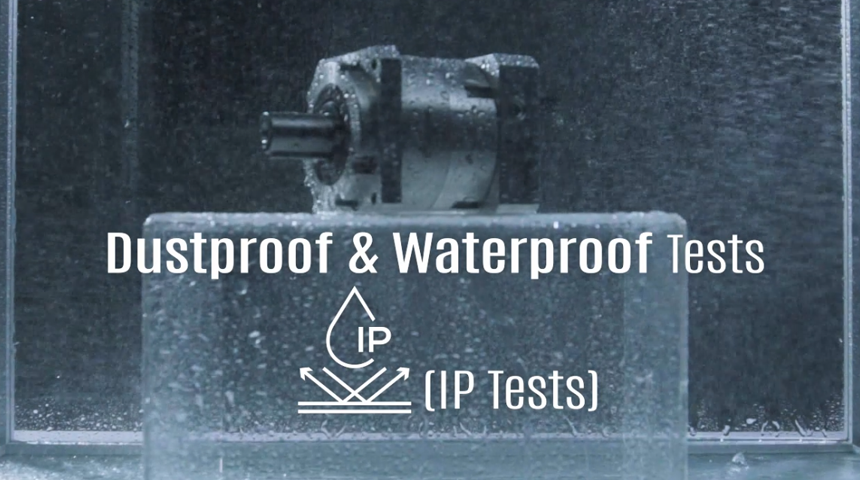 IP rating refers to International Protection Marking, also known as Ingress Protection Rating or IP Code. It is often called "dustproof and waterproof level". A common IP code consists of IP followed by two-digits number. The IP rating defines the protection degree of machine and electronic equipment against solid foreign objects, liquid ingress and accidental contact. The IP rating code is formulated in accordance with IEC60529 and IEC60034-5 of the International Electrotechnical Commission to classified dust proof and water proof capabilities into different levels by numbers. For example, IP54 or IP65 represents different protection ability. The first digit represents the protection ability of solid particle. The second digit indicates the enclosure level against ingress of water or liquid. The IP level and protection described as follows.
First digit: solid particle protection
| | | |
| --- | --- | --- |
| Level | Efective Against | Description |
| X | - | No data available to specify the protection level. |
| 0 | - | No protection against contact and ingress of objects. |
| 1 | >50 mm (2.0 in) | Any large surface of the body, such as the back of a hand, but no protection against deliberate contact with a body part. |
| 2 | >12.5 mm (0.49 in) | Fingers or similar objects. |
| 3 | >2.5 mm (0.098 in) | Tools, thick wires, etc. |
| 4 | >1 mm (0.039 in) | Most wires, slender screws, large ants etc. |
| 5 | Dust protected | Dust ingress is not entirely prevented, but it must not enter in sufficient quantity to interfere with the satisfactory operation of the equipment. |
| 6 | Dust-tight | No ingress of dust; complete protection against contact. |
Second digit: liquid ingress protection
| | | |
| --- | --- | --- |
| Level | Effective Against | Description |
| X | - | No data available to specify the protection level. |
| 0 | None | No protection against ingress of water. |
| 1 | Dripping water | When the sample is mounted upright on a turntable and rotated at 1 rpm, vertically falling drops shall have no harmful effect on the sample. |
| 2 | Dripping water when tilted at 15° | Vertical dripping water shall have no harmful effect when the tested sample is tilted at an angle of 15° from its normal position. |
| 3 | Spraying water | Water falling as a spray at any angle up to 60° from the vertical shall have no harmful effect. |
| 4 | Splashing water | Water splashing from any direction shall have no harmful effect. |
| 5 | Water jets | Water jets by a nozzle (6.3 mm) from any direction shall not have harmful effect. |
| 6 | Power water jets | Power water jets with increased pressure by a nozzle (12.5 mm) from any direction shall not have harmful effect. |
| 7 | Immersion up to 1 meter | There is no harmful quantity water ingress when the sampel is immersed in water under specific pressure and time. |
| 8 | Immersion 1 meter or more depth | The equipment is suitable for continuous immersion in water under conditions specified by the manufacturer. In some cases, water can enter but the quantity produces no harmful effects. |
| 9K | Powerful high temp. water jets | Protected against close-range high pressure, high-temperature spray downs. |
Classifications
Recent Questions