Planetary Gearboxes: Types and Pick Up the One Fits You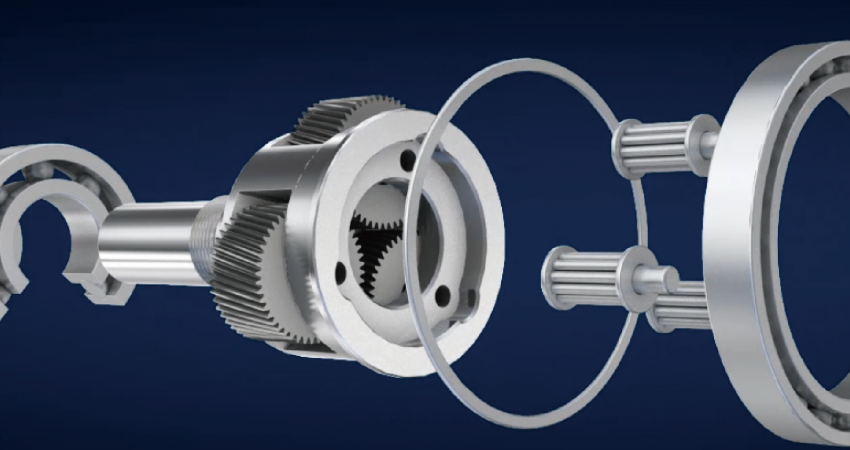 What types are there of planetary gearboxes?
After years of development, there are currently the following types of planetary gearboxes:
Output shaft type, variants are available with a key shaft, smooth shaft and spline shaft, on which belt pulleys, gears and sprockets etc. can be installed.
The flange type, designed according to ISO9409 specification can be combined with various pinions and pulleys that meet this specification. It is often used in gears and racks because of high torque output features.
Right angle type, the mounting of servo motor is rotated 90 °, which saves space and makes the overall design of the equipment more compact.
Custom models available. Sesame has strong and flexible manufacturing capacity, which means that even the products that are not in the catalog can be produced according to the customer's requirement.
Select the planetary gearbox as required
There are many types of planetary gearboxes, and each has its own application. It is not difficult to buy a good product, but rather a suitable one. The following steps should be helpful for you to find a suitable product.
Models: According to the use conditions, the first preliminary positioning of the products is required.
Size: The frame number is the size of the gearbox that specifically addresses the requirements of the application. Compare the catalog according to the designer's calculation to determine the appropriate frame number.
Gear Ratio: The ratio corresponds to the speed and torque required by the application and depends on how the designer optimizes these two conditions.
Backlash: Backlash is the most important indicator of planetary gearboxes and the main reason most designers choose planets. The lowest backlash may not be the best choice. The required torsional backlash must be assessed based on the components used in the application.
Other Factors: Conditions not listed in standard products such as noise requirements, low temperatures, food and medical applications, corrosion resistance, special dimensions, extra high rigidity etc.
The above steps are basic principles that can help you to choose the right products. Feel free to
contact us
for further discussion when configuring.